We Welcome Your Pets!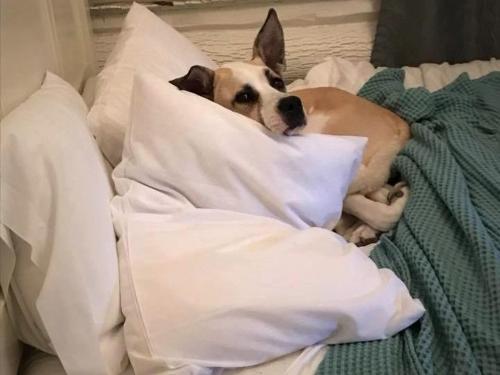 There is a two (2) pet maximum and a pet fee of $15 per pet per night. Animals that assist the disabled, known as "Service Animals", are always welcome and not subject to a pet fee. Like pets however, any Service Animal that poses a health or safety risk may not remain on-site. Cottage 2 does not allow pets or Service Animals.

All pets and service animals must be declared at check-in. This is very important because it provides our staff with key information about the occupants of each cottage. Due to safety concerns for our employees and your pet, we will not provide maid service for a cottage with an unattended pet unless secured in a crate or travel carrier. In consideration of all guests, pets must be under control at all times. Pets must be on a leash or securely carried outside, per county and city laws.

Please be considerate of other guests when walking pets on the property and clean up after your pet. There are several pet clean-up stations on the property.

If your pet or service animal does not comply with any of the above guidelines, you may be asked to vacate the property with or without a refund. There will be a minimum $200 fee for damage caused by a pet.